Dublin, 7th July 2023 – Five days, five cities, 100 drivers, fifty electric vehicles and almost 1200 e-mile across the UK and Ireland, today saw Dublin host the conclusion of GreenFleet magazine's EV Rally, organised to demonstrate the role EVs play in the world today. 
The Five Cities EV Rally challenge, which started in Cardiff on July 3rd, saw the drivers power into Dublin and cross the finishing line at the headquarters of commercial vehicle distributor, HARRIS MAXUS, a brand seen as one of the trailblazers of the EV market in Ireland and the UK.
As well has hosting the finishing event, HARRIS MAXUS took part in the electric challenge with a team of four drivers completing the full 1200-mile (2,000km) route in two state-of-the-art MIFA 9 (electric MPV) and T90EV (electric pickup truck) vehicles.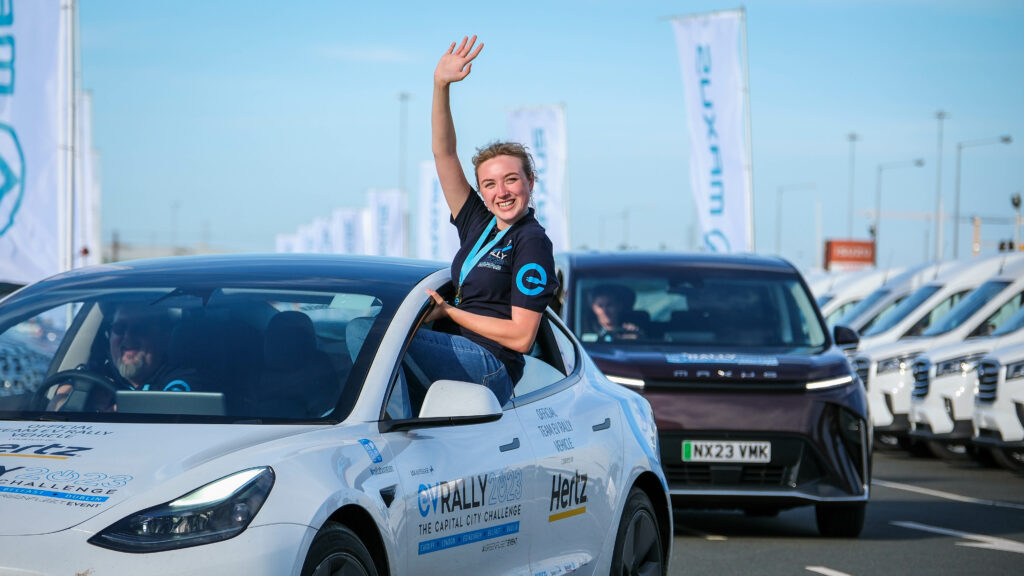 Mrs Denise Harris, CEO of The Harris Group, welcomed participating teams and rally organisers as they crossed the finish line: "We're thrilled to welcome the EV Rally to Dublin and are honoured to be part of this fantastic showcase. This event is an important one, demonstrating EV capabilities in terms of power, technology, and real-world range.
"The road to zero is long, and we are still a while away from the finish line, but events such as this help encourage drivers to transition to EV and highlight to stakeholders and governments alike that there is still work to do to drive forth the move to net zero motoring.
As the Official Event Logistics Partner, MAXUS supported the EV Rally with transport solutions, providing rally organisers with supporting vehicles through each stage of the event.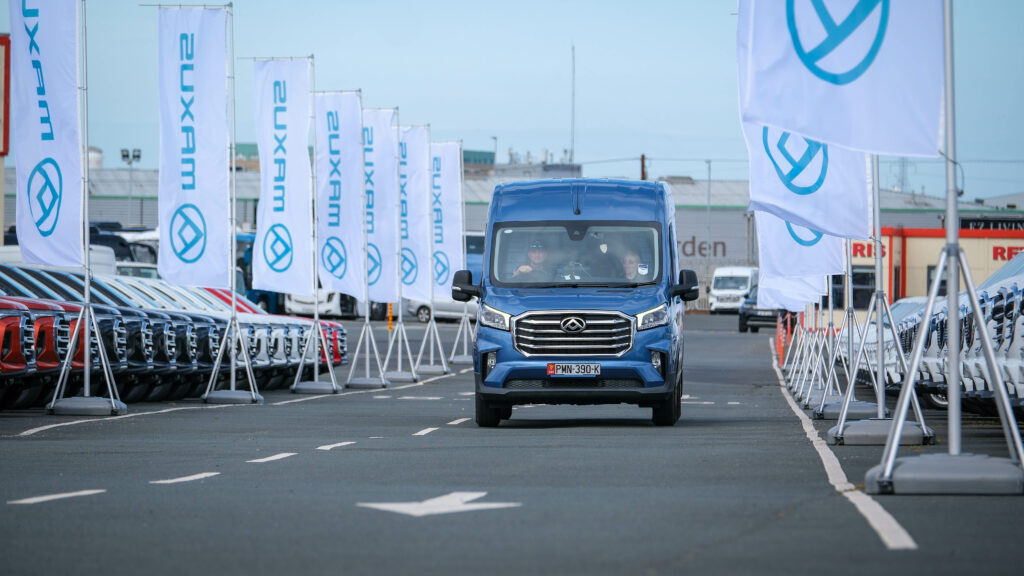 Following the success of the inaugural EV Rally in 2022 which saw drivers travel from the tip of Scotland at John O'Groats to Land's End at the bottom of Britain, this year's rally upped the ante, expanded its route to include Ireland and Northern Ireland.
The 50-strong convoy of electric vehicles was made up of eLCVs, e-motorcycles and zero-emission HGVs which were driven by fleet professionals, key industry people, media and celebrities.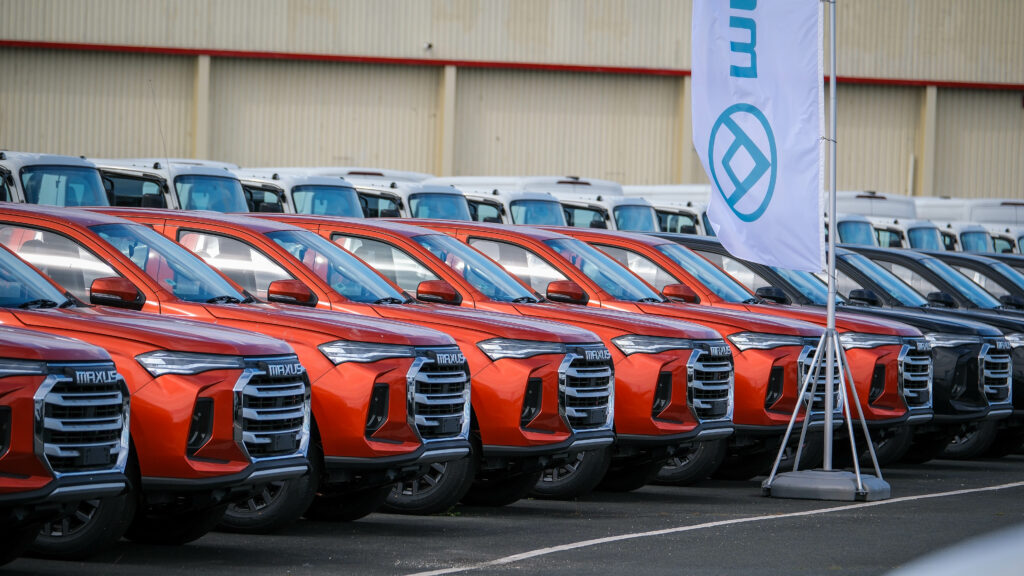 The teams set off from Cardiff and travel through Bristol, Heathrow, Wembley and Leicester before finishing the first stage at Nottingham. On day two, drivers travel 316 e-miles through York and head north to Edinburgh city.
The third leg saw the group travel from Edinburgh to Cairnes on the west coast of Scotland before boarding a ferry to Belfast in Northern Ireland. Day four and five saw the delegates loop through Cloughmills and Ballymoney to Newry in Co Down before making their way south of the border to Co Westmeath.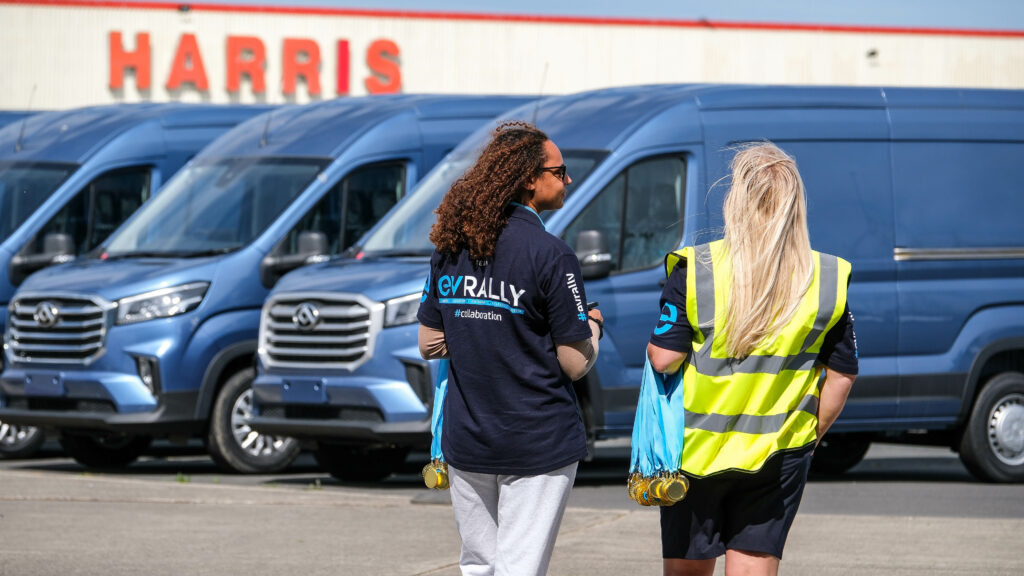 The rally participants then veered east to enjoy a scenic drive through the Wicklow countryside before ending the 1,200-mile (2,000km) journey at Harris Group's headquarters in Dublin.